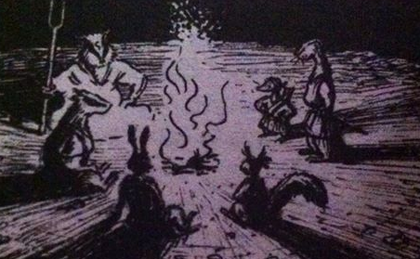 Welcome to the Badger Rulers of Salamandastron Wikia.
We are currently editing over 130 articles, and you can help!
❖ Protocol • New pages • New images • Active users • Categories • Chat • Mess Hall ❖


This wiki was made so that people can add their knowledge of the mysterious Badger Rulers of the great mountain known as Salamandastron.
❖❖❖❖~Welcome!~❖❖❖❖
Hello, welcome to Badger Rulers of Salamandastron Wiki! Thanks for taking time out of your day to visit us! Here at the grand old BRoS Wiki, we work hard to uncover the mystery behind the mysterious Badger Lords and Ladies from the Redwall series by Brian Jacques.
Of course, when we're not doing that, we have fun on our blogs, on the Forums, on each other's Message Walls, in chatrooms, and of course, on the Mess Hall.
Our current project is Project Sharpen and Shine, and we would very much appreciate it if you decided to help us by reading it through and contributing to our effort.
The Season Is:
"Summer of Festivities"
Named by: Ox
On: July 9th, 2016
❖❖❖❖~Search us!~❖❖❖❖
❖❖❖❖~Contests~❖❖❖❖
There are no contests going on currently.
<blank>
❖❖❖❖~Latest Activity~❖❖❖❖
Hiya!
created by Ox Rookbane

| | |
| --- | --- |
| | Well, glad to see we've all moved on... the funny thing is, you guys were the only friends I have ever made solely on the internet.  |
| | |

User:Ox Rookbane
edited by Ox Rookbane
Ad blocker interference detected!
Wikia is a free-to-use site that makes money from advertising. We have a modified experience for viewers using ad blockers

Wikia is not accessible if you've made further modifications. Remove the custom ad blocker rule(s) and the page will load as expected.